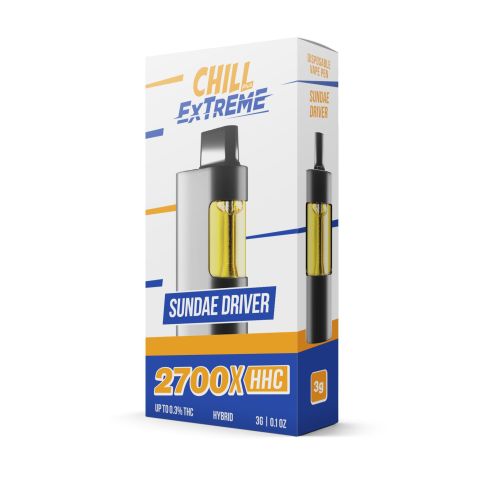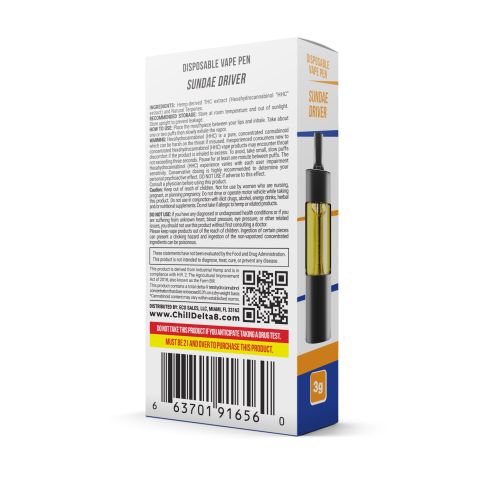 On sale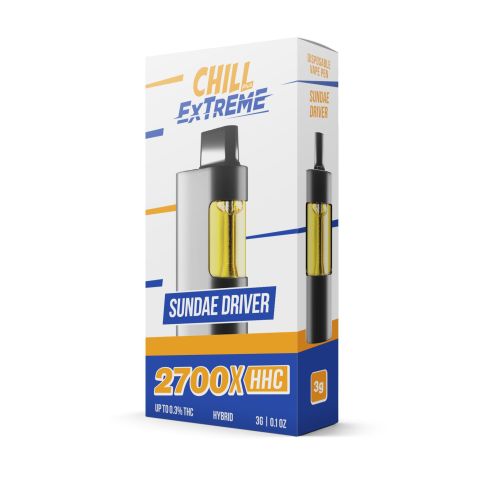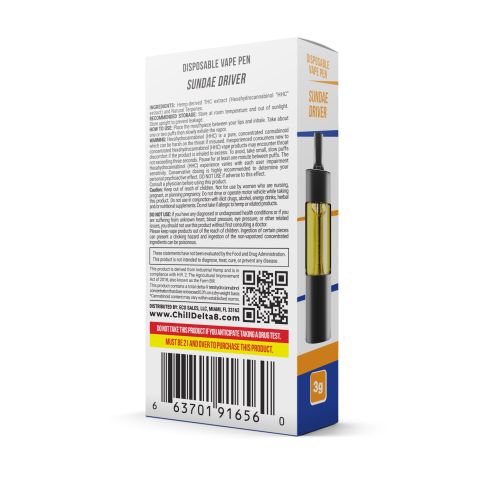 Sundae Driver HHC - Disposable - Chill Plus - 2700mg
Product Info
Hit the diner for a sweet and creamy taste of Sundae Driver with our Sundae Driver Disposable Vape by Chill Plus. Each disposable contains a potent dose of 2700mg of HHC, perfect for anyone looking for a relaxing and enjoyable experience.
Our Sundae Driver Disposable is made with only the highest quality ingredients, ensuring a smooth and satisfying vape every time. The advanced manufacturing techniques we use ensure that each product is consistent and of the highest quality.
There's nothing better than a blend. With 2700mg of the sweetest cannabinoid combination on the planet, you'll love it. Moreover, we are committed to providing our customers with top-quality products that are both safe and effective. We send all of our products, including our disposables, to third-party labs for testing, ensuring that our products are free from harmful contaminants and safe to use.
Why are we the best? We use high-quality ingredients in your cannabinoid products to ensure that they are safe, effective, and enjoyable. And we use advanced extraction and manufacturing methods that produce higher-quality products than outdated or unreliable methods. So grab a vape today.
Active Ingredients
HHC Products are pure, all-natural, hemp-derived hexahydrocannabinol cannabinoids infused with a zen-like centering power that permeates throughout your body and mind. These products can be used for various benefits, including stress relief, relaxation, and improved sleep.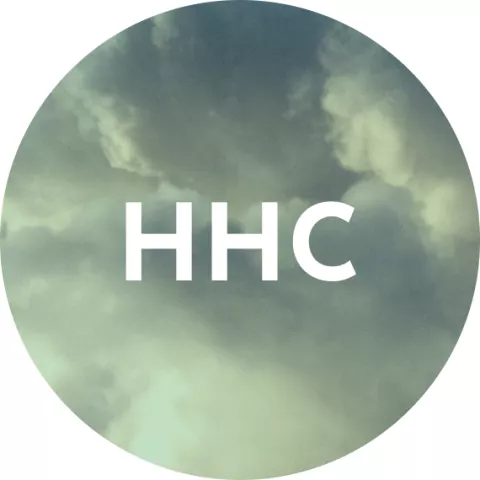 Customers Reviews
There are no reviews yet. Be the first to write a review!
Frequently Asked Questions
What are HHC disposable vape pens?
HHC disposable vape pens are battery-powered vaping devices prefilled with HHC vaping oil. The pens contain a set amount of vape juice, usually anywhere between 450mg to 1600mg, and once your device is all out of juice, all you need to do is dispose of it.
Are disposable HHC vape pens safe to use?
Yes, HHC disposable vape pens are generally considered safe to use when purchased from a reputable source and used as directed.
Can you explain how HHC disposable vapes work?
HHC disposable vapes work by heating up the HHC vaping oil in the atomizer using the pre-charged battery when the user presses the button on the outside of the device. The oil is turned into vapor which is inhaled by the user.
Is it safe to vape HHC using a disposable vape pen?
Yes, it is generally safe to vape HHC using a disposable vape pen when purchased from a reputable source and used as directed.
Do drug tests detect HHC disposable vape use?
It is possible for drug tests to detect HHC disposable vape use, as some tests may pick up on the presence of HHC in the user's system. However, it depends on the sensitivity of the test and other factors.
Recently Viewed