Delta 8 THC Chocolate Bar - Dark - Chill Plus - 500mg
Product Info
Indulge in the ultimate treat for your sweet tooth with our Delta-8 THC Dark Chocolate Bar. Now, you can enjoy the perfect combination of delicious dark chocolate and the euphoric bliss of Delta-8 THC in one irresistible edible. Get ready to experience the ultimate buzz and satisfy your munchies cravings all at once with our all-natural, hemp-derived chocolate bar.
Delta-8 THC is a natural hemp-derived cannabinoid that offers a smooth and subtle experience unlike anything you've ever felt before. It's the latest hemp-derived cannabinoid to hit the market, cultivated on non-GMO farms for your pleasure, and it will have you feeling fabulous. You can now enjoy the benefits of Delta-8 THC infused in our premium Belgian dark chocolate, made by the finest chocolatiers in the world.
Our 500mg Dark Chocolate Delta-8 Bar is divided up into 8 delicious cubes of 50mg each, making it perfect for sharing with friends or indulging in by yourself. With every bite, you'll experience the rich and intense flavor of dark chocolate infused with pure Delta-8 THC. Our Delta-8 THC edibles are third-party tested for safety and efficacy, so you can trust that you're only purchasing the highest quality product. So, what are you waiting for? Try our Dark Chocolate Delta-8 THC today and let yourself be transported to a state of pure bliss!
Strength Per square
33.33mg/square
Delta 8 Per square
33.33mg/square
Belgian dark chocolate Couverture (Min. cocoa 53.8%), Sugar, Cocoa butter, Cocoa mass, Emulsifier, Soya lecithin, Natural vanilla, Certified Kosher. These dark chocolate chips MAY CONTAIN TRACES OF DAIRY."
Active Ingredients
Delta 8 products are pure, all-natural, hemp-derived cannabinoids infused with a relaxing, legal high that permeates throughout your body and mind. These products can be used for various benefits, including euphoria, stress relief, and wellness.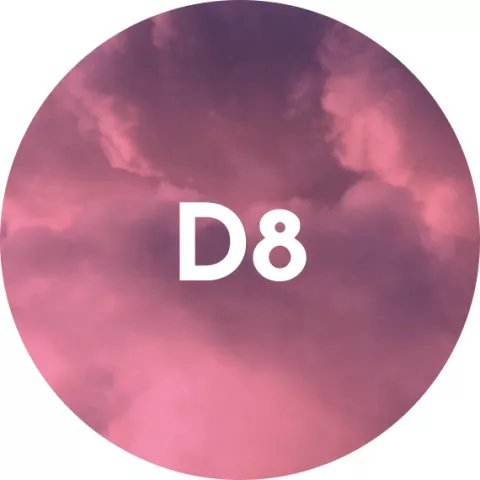 Frequently Asked Questions
Are Delta 8 chocolates safe?
Yes, Delta 8 chocolates are safe! Our chocolates are made with high-quality, hemp-derived Delta 8 THC and go through a rigorous third-party testing process to ensure they are free of harmful chemicals and pesticides.
Do Delta 8 chocolates get you high?
Yes, Delta 8 chocolates can produce a mild high, but it is often described as a more clear-headed and functional high compared to Delta 9 THC. Delta 8 is a psychoactive cannabinoid, but it is less potent than Delta 9 THC.
How long do Delta 8 chocolates last?
Delta 8 chocolates can last up to several hours, depending on the dosage and individual tolerance. They tend to have a slower onset time but longer-lasting effects compared to other methods of consumption.
How long for Delta 8 chocolates to kick in?
Delta 8 chocolates can take up to an hour or more to take effect, so it's important to start with a low dosage and wait to see how it affects you before consuming more.
Are Delta 8 chocolates addictive?
Delta 8 THC has the potential to be addictive if used inappropriately, although the risk of addiction is lower than Delta 9 THC. It's important to use Delta 8 chocolates responsibly and in moderation.
Recently Viewed