Delta 8 Tropical Mix Supreme Gummies - Chill Plus - 2500mg
Product Info
Are you tired of extreme pretenders and looking for a Delta-8 THC gummy that can truly take you to the next level? Look no further than Chill Plus Delta-8 THC Supreme Gummies. Our ultimate all-natural, hemp-derived gummies are built on a foundation of CBD and now come in a mouth-watering Tropical Mix flavor. These are the only Delta-8 THC edibles that truly rule over them all, taking your buzz to the outer limits and never looking back.
What's our secret? Chill Plus Delta-8 THC Supreme Gummies contain 2500mg of our purest Delta-8 THC in every jar. That's 50 gummies per jar, and each bite is packed with 50mg of the sweetest, most tropical Delta-8 THC gummies you'll ever taste. Other gummies may claim to be extreme, but they've got nothing on the Supreme. Chill Plus Delta-8 THC Cube Gummies are something more — they're Supreme.
Delta-8 THC remains the most popular hemp-derived cannabinoid in the world today for a reason. We take all-natural hemp CBD and kick things up a notch to give you a legal buzz that you could only dream of in the past. And now, we're going bigger and better than ever before. With Chill Plus Delta-8 THC Supreme Cube Gummies in the delicious Tropical Mix flavor, you'll feel like a true leader with an edge that other buzzers can only dream of.
When you're at the Supreme level, safety is crucial. That's why we guarantee that Chill Plus Delta-8 THC Supreme Gummies Tropical Mix are safe, with no carcinogens or synthetics. Every batch is sent to a third-party laboratory to ensure that you're buying only the best. So if you want to experience something truly out of this world with your buzz, don't settle for extreme. Try Chill Plus Delta-8 THC Supreme Gummies and experience what it's like to buzz Supreme.
Strength Per gummy
50mg/gummy
Delta 8 Per gummy
50mg/gummy
Sugar, Tapioca Syrup, Corn Syrup, Water, Pectin, Citric Acid Natural Flavors, Fruit and Vegetable Extract (Color), Hemp Derived CBD extract, and Hemp Derived Delta-8 THC extract.
Active Ingredients
Delta 8 products are pure, all-natural, hemp-derived cannabinoids infused with a relaxing, legal high that permeates throughout your body and mind. These products can be used for various benefits, including euphoria, stress relief, and wellness.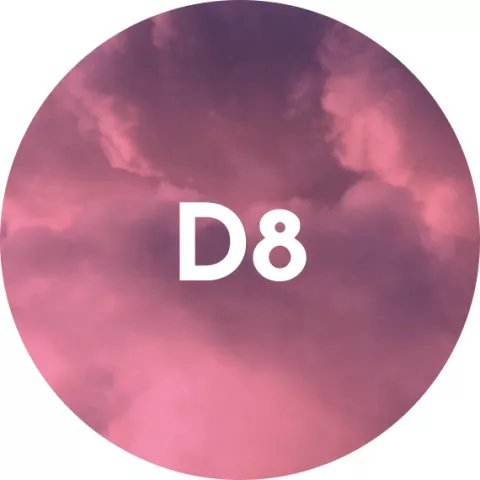 Customers Reviews
There are no reviews yet. Be the first to write a review!
Frequently Asked Questions
Are Delta 8 gummies safe?
Yes, Delta 8 gummies are safe! Our products are made with high-quality, hemp-derived Delta 8 THC and go through a rigorous third-party testing process here at Diamond CBD to ensure they are free of harmful chemicals and pesticides.
Do Delta 8 gummies get you high?
Yes, Delta 8 gummies can produce a mild high, but it is often described as a more clear-headed and functional high compared to Delta 9 THC. Delta 8 is a psychoactive cannabinoid, but it is less potent than Delta 9 THC.
How long for Delta 8 gummies to kick in?
Delta 8 gummies can take up to an hour or more to take effect, so it's important to start with a low dosage and wait to see how it affects you before consuming more.
Are Delta 8 gummies addictive?
Delta 8 THC has the potential to be addictive if used inappropriately, although the risk of addiction is lower than Delta 9 THC. It's important to use Delta 8 gummies responsibly and in moderation.
How long do Delta 8 gummies last?
Delta 8 gummies can last up to several hours, depending on the dosage and individual tolerance. They tend to have a slower onset time but longer-lasting effects compared to other methods of consumption.
Recently Viewed