Delta 9 Fruity Mix Gummies - Chill Plus - 600mg
Product Info
Hey there, fellow connoisseurs! Indulge your sweet tooth and unwind after a long day with our Fruity Mix Delta 9 Gummies by Chill Plus. These groovy gummies are made with all-natural fruit flavors that explode in your mouth with every bite, taking your taste buds on a psychedelic journey. Each jar of gummies contains a potent dose of 600mg of the highest quality delta 9, or 50mg per gummy, making them the perfect treat for anyone looking for a far-out and enjoyable experience.
Our Fruity Mix Gummies are crafted with only the finest ingredients, ensuring you get a mind-bending experience with every bite. Each gummy is meticulously designed to deliver the perfect balance of flavor and relaxation, making them the ultimate psychedelic treat for any occasion.
At Chill Plus, we're committed to providing our customers with the best delta 9 products on the market today. We send all of our products, including our Fruity Mix Gummies, to third-party labs for testing, ensuring that our gummies are free from harmful contaminants and ready to take you on a cosmic journey.
So why settle for less when you can get the ultimate high with Chill Plus Fruity Mix Delta 9 Gummies? We use only the finest ingredients in our cannabinoid products to ensure they are safe, effective, and groovy. Our advanced extraction and manufacturing methods produce higher-quality products than outdated or unreliable methods. So grab some gummies today and let the good times roll!
Strength Per gummy
50mg/gummy
Delta 9 Per gummy
50mg/gummy
Sugar, Tapioca Syrup, Corn Syrup, Water, Pectin, Citric Acid Natural Flavors, Fruit and Vegetable Extract (Color), and Hemp-derived Delta-9 THC extract.
Active Ingredients
Delta 9 Products are pure, all-natural, hemp-derived delta-9 THC cannabinoids infused with a classic buzz everyone loves that permeates throughout your body and mind. These products can be used for various benefits, including pain, relaxation, and an overall sense of well-being.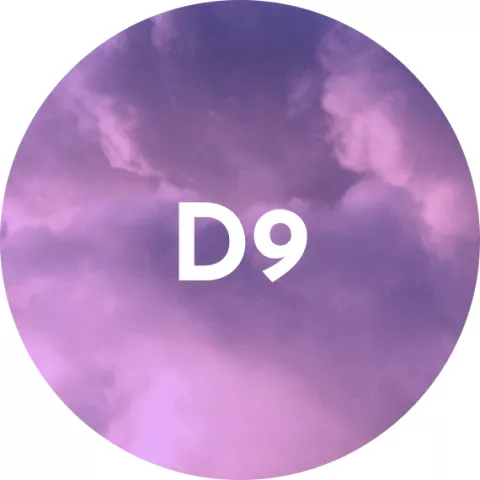 Frequently Asked Questions
Are delta 9 gummies legal?
Hemp-derived delta 9 gummies are federally legal under the 2018 Farm Bill. However, state legality may vary. Before attempting to purchase delta 9 gummies, check your state's legal stance on hemp and hemp-derived compounds. 
How long do delta 9 gummies stay in your system?
The length of time that delta 9 gummies stay in your system can vary based on several factors, such as the dosage, frequency of use, and individual metabolism. Generally, delta 9 THC can be detectable in the body for up to several days or weeks after consumption, depending on the drug test used and the method of consumption.
What are delta 9 gummies?
Delta 9 gummies are edibles that contain delta-9-tetrahydrocannabinol (THC), which is a psychoactive compound found in cannabis. 
Do delta-9 gummies get you high?
Yes, delta 9 gummies can get you high due to the presence of delta 9 THC. The psychoactive effects of delta 9 THC can vary depending on the dosage and tolerance.
How long do delta 9 gummies last?
The effects of delta 9 gummies will usually begin to peak at around 1-2 hours from consumption and can last for upwards of 5 hours.
Recently Viewed