Delta 8 Fruity Mix Gummies - Chill Plus - 300mg
Product Info
Buckle up, because we've got something that will take your buzz to new heights - Chill Plus Extreme Delta-8 Gummies Fruity Mix. Infused with three of our sweetest and fruitiest flavors, this travel-sized pouch offers you the chance to experience the smooth and subtle high of Delta-8 wherever you go.
Unlike other cannabinoids, Delta-8 is completely legal and offers a clear-headed, euphoric buzz that will leave you feeling elated and relaxed. With 25mg of Delta-8 in each of the 12 gummies included in our Chill Plus Extreme Delta-8 Gummies pouch, you'll have plenty to share with friends or enjoy on your own.
Our fruity mix of Fruit Punch, Mango, and Apple Delta-8 Gummies offers a fantastic array of hemp-derived edibles to keep your buzz going for hours. And with all Chill Plus products third-party tested for safety, you can enjoy the sweet and delicious Delta-8 experience with complete peace of mind.
So why wait? Give Chill Plus Extreme Delta-8 Gummies Fruity Mix a try today and discover the only hemp-based cannabinoid that will have you floating on the clouds in no time.
Strength Per gummy
25mg/gummy
Delta 8 Per gummy
25mg/gummy
Light Corn Syrup (Corn Syrup, Salt, Vanilla), Sugar, Water, Organic Cordyceps, Organic Lion's Mane (Hericium Erinaceus), Organic Reishi (Ganoderma Lucidum), Gelatine, Modified Corn Starch,Propylene Glycol, Maltic Acid, Natural & Artificial Flavours, Lorann Oil's Raspberry Flavor, Cane Syrup, Honey, Citric Acid - Adm, Sweetener (Maltodextrin, Sucralose), Water, Sugar, One Or More Of The Following U.S. Certified Colors: Red #40, Red #3, Yellow #5, Yellow #6, And/or Titanium Dioxide, Modified Corn Starch, Vegetable Gum, Citric Acid, And Less 1/10 Of One Percent Sodium Benzoate And Potassium Sorbate (As Preservatives), Sodium Benzoate Hemp Extract.
Active Ingredients
Delta 8 products are pure, all-natural, hemp-derived cannabinoids infused with a relaxing, legal high that permeates throughout your body and mind. These products can be used for various benefits, including euphoria, stress relief, and wellness.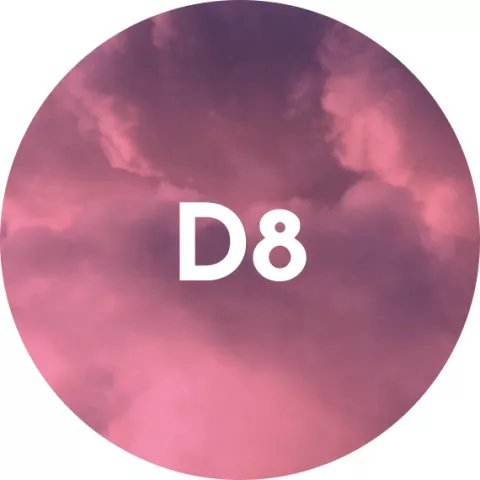 Frequently Asked Questions
Are Delta 8 gummies safe?
Yes, Delta 8 gummies are safe! Our products are made with high-quality, hemp-derived Delta 8 THC and go through a rigorous third-party testing process here at Diamond CBD to ensure they are free of harmful chemicals and pesticides.
Do Delta 8 gummies get you high?
Yes, Delta 8 gummies can produce a mild high, but it is often described as a more clear-headed and functional high compared to Delta 9 THC. Delta 8 is a psychoactive cannabinoid, but it is less potent than Delta 9 THC.
How long for Delta 8 gummies to kick in?
Delta 8 gummies can take up to an hour or more to take effect, so it's important to start with a low dosage and wait to see how it affects you before consuming more.
Are Delta 8 gummies addictive?
Delta 8 THC has the potential to be addictive if used inappropriately, although the risk of addiction is lower than Delta 9 THC. It's important to use Delta 8 gummies responsibly and in moderation.
How long do Delta 8 gummies last?
Delta 8 gummies can last up to several hours, depending on the dosage and individual tolerance. They tend to have a slower onset time but longer-lasting effects compared to other methods of consumption.
Recently Viewed